Tahlequah, OK Workers Compensation Attorneys
Berry & Otterson PLLC
If you have been hurt, either on or off the job, Berry & Otterson PLLC is here to help you, not the insurance company. We serve Tahlequah, OK and clients throughout the state of Oklahoma. Our attorneys at law Brian Berry and Margaret Dunn-Otterson will gladly give you legal advice.
We not only help people injured in specific accidents, but we also help people who have been injured as a result of cumulative trauma, also known as repetitive movement injury. Our philosophy is simple: providing the best representation possible to the injured person. We are readily available to answer your questions and concerns, returning your call as quickly as possible. Our office has two convenient locations to serve you.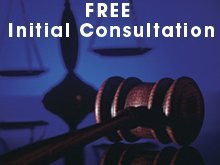 Berry & Otterson PLLC handles the following cases:
Workers compensation – all injuries
Social security and disability
Accidents
Wrongful death
Repetitive trauma injury
Personal injury
Property damage



Lesiones…es lo que hacemos! Todo el Estado. Abogados para Compensacion de Trabajadores. Abogados de Accidentes del Trabajo.
Contact Berry & Otterson PLLC today at 918-431-0090 for all of your Tahlequah, OK workers compensation needs.
Additional Contact Info:
You can also call or visit us at our Tulsa, OK location:
2230 E 49th Street Suite A Tulsa, OK 74105
918-742-3200